Site Work & Excavation
Services
At Marawood Construction Servicers, excavation is more than moving earth.  It is getting the project started right!  Many ask why has Marawood invested in such a large amount of earth moving equipment and technology and the answer is simple.  To control the project site is to control the project.
TRUCK SCALES
Length and Width Requirements
High-Strength Steel
Built to Last
GRAIN BINS
1,000 yds of Concrete in just 6-1/2 hrs
Corrugated Steel Structure
Concrete Foundation
SIDEWALKS
Form and Pour
Replace Cracked Walkway
Path Digging
BOX CULVERTS
Short-Span Bridges
Conveyance of Stormwater
Stormwater Detention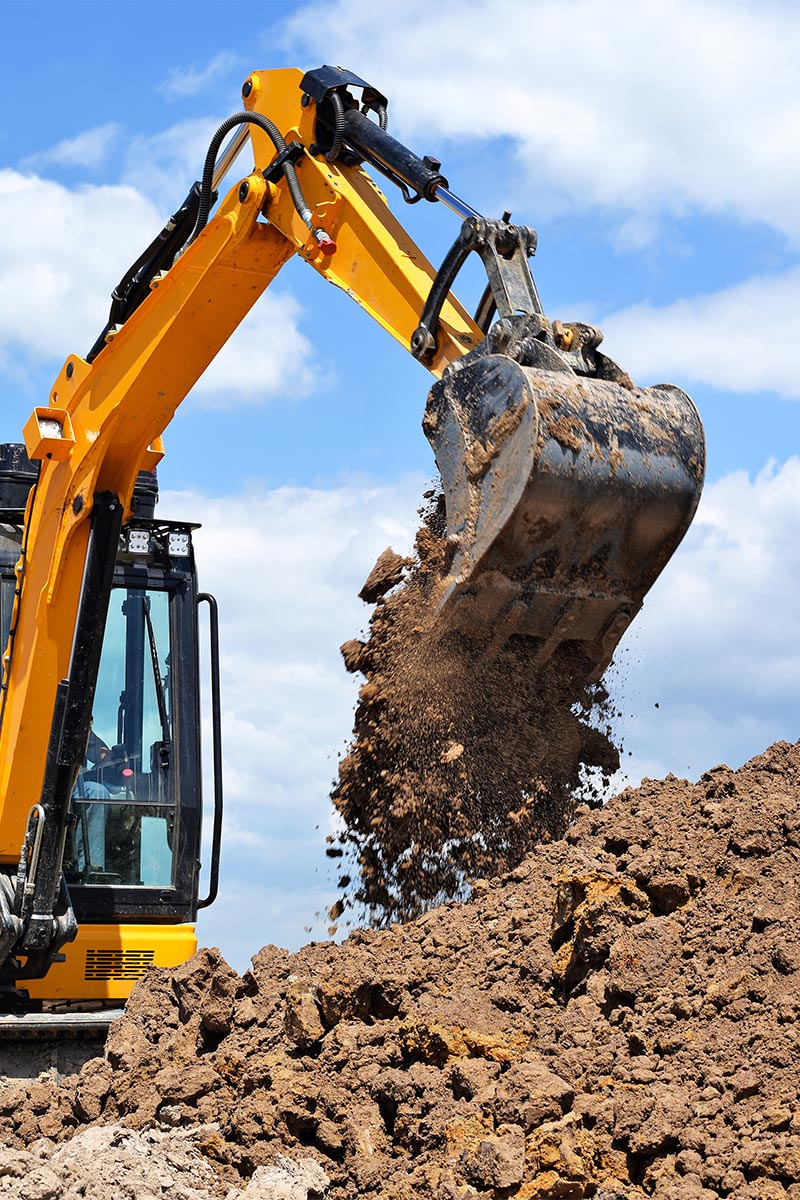 OUR PROCESS
INVESTED IN THE RIGHT EQUIPMENT
Site work and excavation is a project component that offers one of the highest risk and cost and schedule over run. The best method to combat that risk is to have the right tool for the job.  In excavation having the right "tool" goes beyond a single piece of equipment.  Success relies on multiple pieces of equipment working in harmony with each other.
Marawood is committed to having the right tools for the job.  Our equipment inventory consists of track excavators, dozers, trucks, and compactors of multiple sizes and capabilities.  Marawood has invested in GPS grading technology to compliment it's equipment fleet.  This technology truly reduces the project risk, and provides a level of accuracy to truly get the job started right.
In two weeks' time, the barn walls and excavation were completed, with the final time-and-material excavation bill well under budget.  I am also extremely pleased with the quality and timeliness.  I want to thank your crews for maintaining their efficiency even with the poor weather conditions, and extended travel
Doug Ullom
Squires Farm
Featured Equipment
Excavation Services
READY TO START THE PROCESS?
TALK TO OUR REPRESENTATIVE ABOUT YOUR PROJECT