Agricultural and Farm
Services
Marawood Construction Services has provided the benchmark for improvement and expansion for Wisconsin's agricultural construction industry for over 26 years.
Our full service design staff guides your project from conception to completion. Whether it be the design, or construction our commitment is to provide the best possible service in the shortest possible time. We have design and built expansion projects serving Wisconsin's beef, swine, and dairy industries. We have worked with over 50 of dairymen on housing facilities totaling over 30,000 cows. Our team is ready to build you an agricultural facility that meets your needs and the needs of the industry.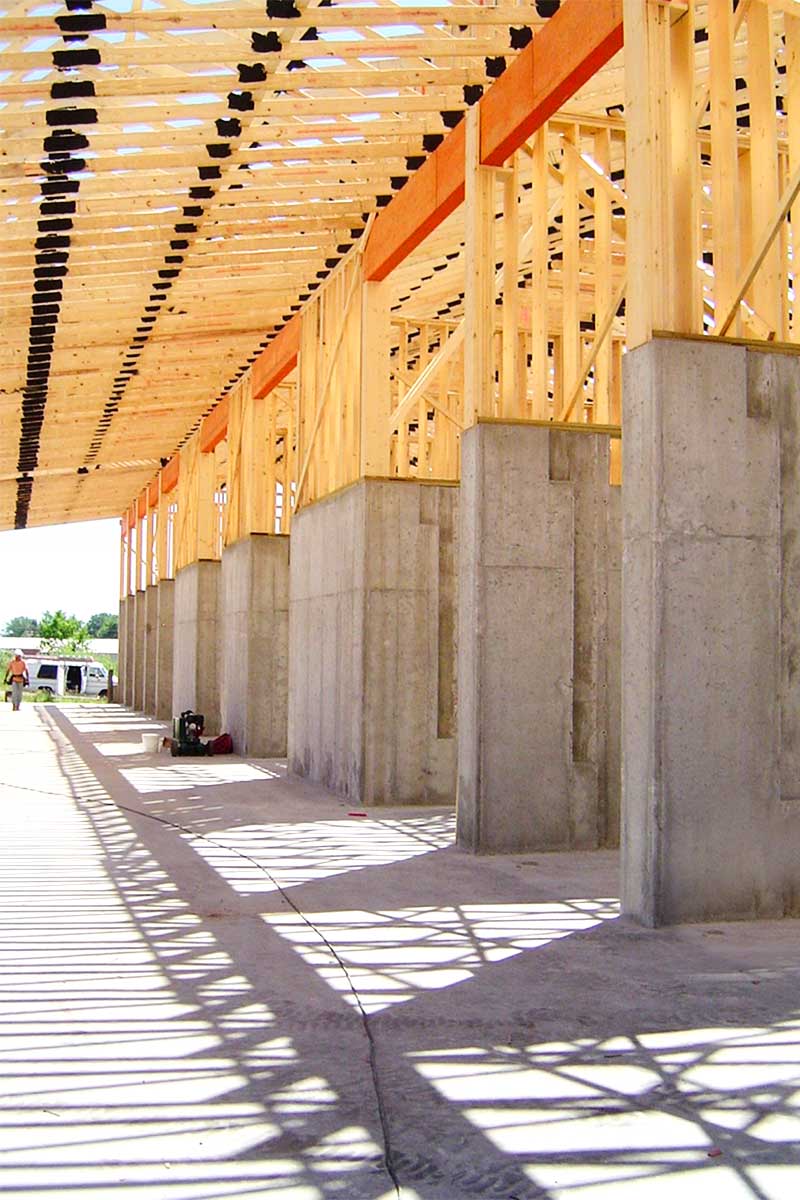 OUR PROCESS
DESIGN-BUILD SOLUTIONS
Throughout Wisconsin from our home base in Marshfield, Marawood Construction Services has been providing Design-Build solutions for agricultural clients since our beginning. As dairy and agricultural Design-Build pioneers, our team is mindful of the engineering challenges that affect your bottom line. We use the latest tools in design and construction technology to minimize issues, mitigate costs, and improve the quality of the final product. This expertise translates well into our commercial and industrial markets.
We also know what farming requires from a construction company. So, we help minimize risks involved with the construction process by partnering with the owner in all phases of project development. Our preconstruction team guides the team through design; ultimately finding the building solution that strikes the best balance between cost, function, and aesthetics.  Our construction management team will maintain cost controls and mitigate risk by leveraging a range of building technologies to evaluate the constructibility and schedule of the project. One of our core goals is attaining the highest levels of safety and quality on every project. We know your business will depend on it!
Everything you did was on or ahead of schedule. And together, we brought the project in under budget which is very rare in the dairy industry.
Dr. Gordie Jones
Central Sands Dairy
Featured Projects
Agricultural Construction Services
READY TO START THE PROCESS?
TALK TO OUR REPRESENTATIVE ABOUT YOUR PROJECT