Concrete
Construction Services
Marawood pours upwards of 30,000 cubic yards of concrete per year, ranging from small sidewalks to many thousand yard feed slab and floor pours.
Many of our projects required installation of specialized concrete ranging from super flat floors, curved walls, or textured surfaces. Our experienced crews can handle all of your projects concrete needs, including: sidewalks, aprons, floor slabs, curbs, and foundation walls. Adhering to strict concrete standards and reinforcement practices, Marawood Construction Services concrete services truly provide the best foundation for your project.
TRUCK SCALES
Length and Width Requirements
High-Strength Steel
Built to Last
GRAIN BINS
1,000 yds of Concrete in just 6-1/2 hrs
Corrugated Steel Structure
Concrete Foundation
SIDEWALKS
Form and Pour
Replace Cracked Walkway
Path Digging
BOX CULVERTS
Short-Span Bridges
Conveyance of Stormwater
Stormwater Detention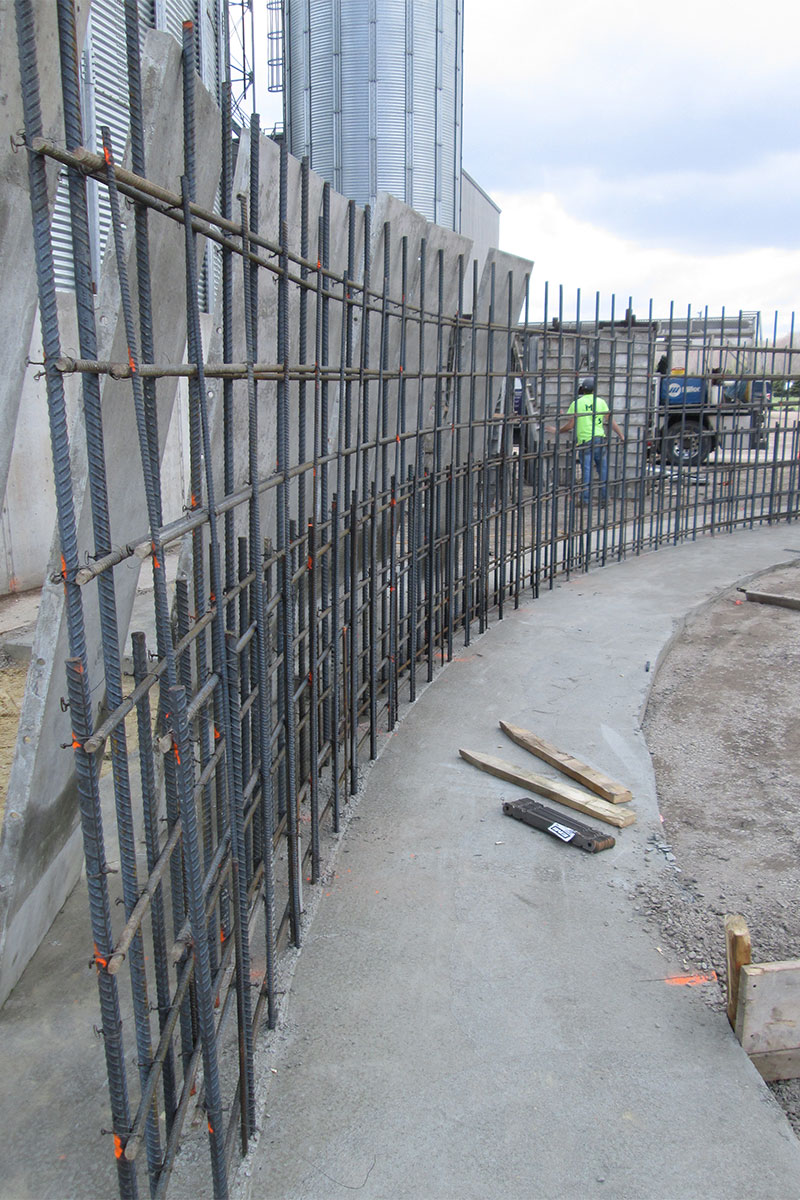 OUR PROCESS
DESIGN-BUILD SOLUTIONS
We offer design-build concrete construction services for both agricultural and commercial projects. Marawood Construction Services prides itself as a full turnkey concrete contractor that can complete all your projects components.
Concrete can be tricky business – the right material, the right weather, and the right contractor all have to come together perfectly to make for a successful project. At Marawood, we pride ourselves on being at the forefront of the industry. Working with venders and suppliers that provide high quality local materials.
The long term success and resilience of your projects relies on a solid foundation. Marawood Construction Services is the foundation for success, by combining high quality materials, equipment, and knowledge in providing concrete construction.
We hired Marawood because of their overall ideas and construction philosophies. Our project turned out as what was promised, helping us get into new markets as well as to be able to produce new products.
Ken Heiman
President & Master Cheesemaker
Nasonville Dairy
Featured Projects
Concrete Construction Services
READY TO START THE PROCESS?
TALK TO OUR REPRESENTATIVE ABOUT YOUR PROJECT